Are you looking for the best places to visit in British Columbia? Whether you're a local or a tourist, this breathtaking Canadian province offers a wealth of amazing sights and activities for everyone to explore. From coastal hikes and tropical rainforests to bustling cities and quaint towns, British Columbia has something for everyone.
Intro To 15 Best Places to Visit in British Columbia, Canada!
British Columbia is a province filled with natural beauty, diverse cultures, and unique attractions. From towering mountains and deep fjords to sprawling cities and quaint towns, there is something for everyone in this stunning province.
Embark on a journey through 15 of the most picturesque and fascinating destinations in British Columbia. Whether you're an outdoor enthusiast seeking adventure or a culture buff looking to explore the history and art of the region, you'll find plenty of inspiration in this ultimate guide to the best places to visit in British Columbia.
So sit back, relax, and let's embark on a journey to discover the 15 best places to visit in British Columbia!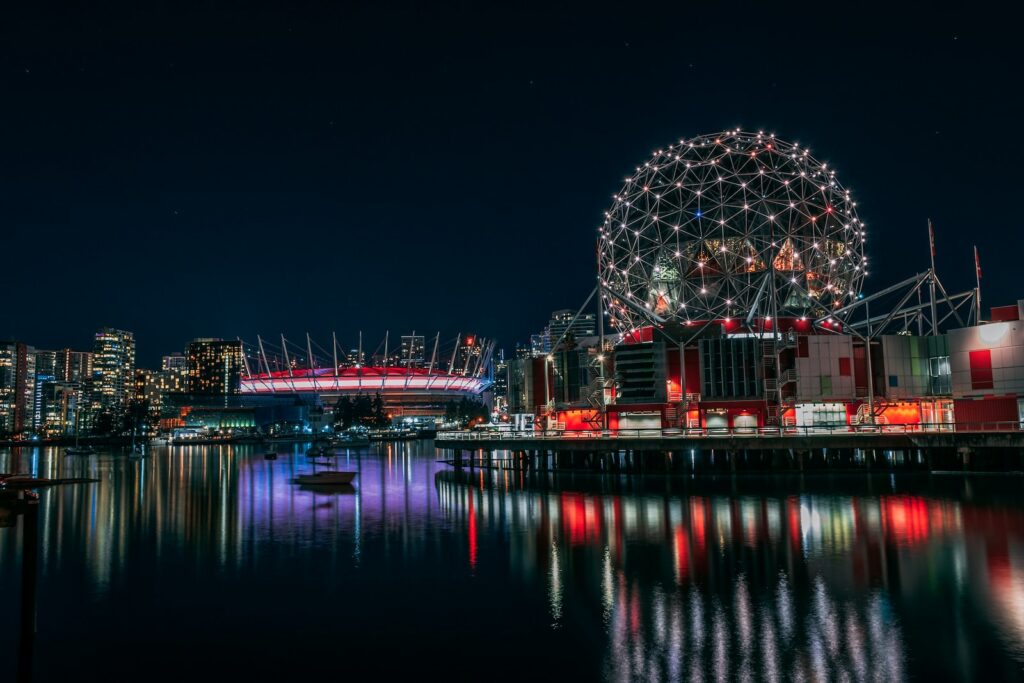 Vancouver: The Perfect Blend of Urban and Natural Beauty
Vancouver is one of the most beautiful cities in Canada and is the largest city in British Columbia. It offers a unique combination of urban and outdoor activities, making it a perfect destination for all types of travelers. From hiking and biking in Stanley Park to exploring Granville Island, there's something for everyone. The city also boasts top-notch restaurants, shopping, nightlife and cultural attractions. Vancouver has something for everyone – from outdoor adventurers to culture seekers – so come explore this vibrant and diverse city!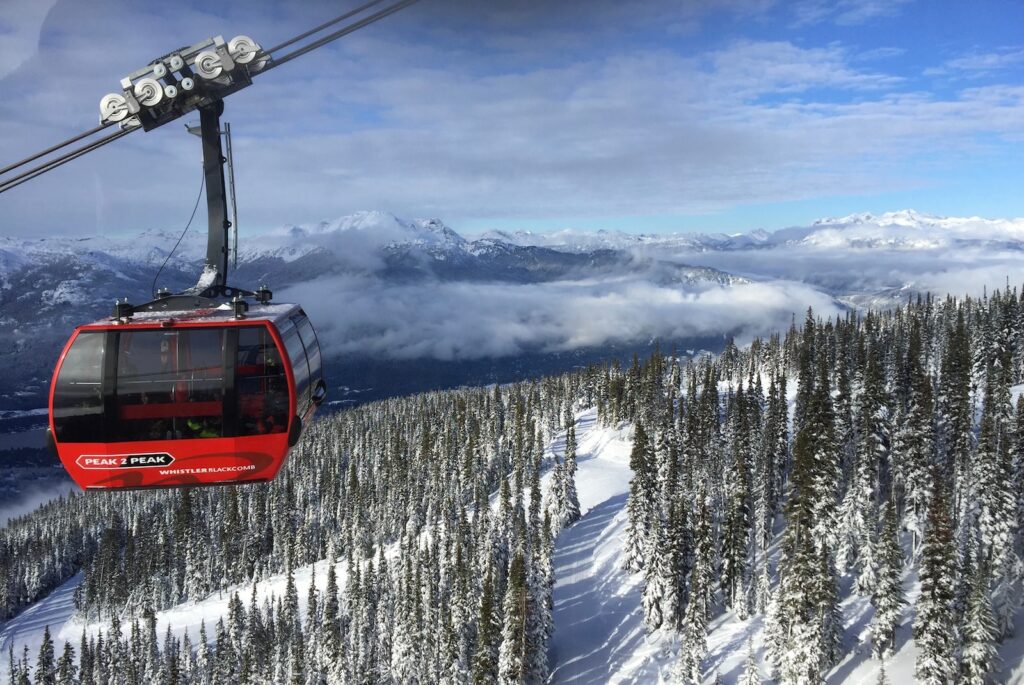 Whistler: A Mountain Paradise for Adventure Seekers
Whistler is a stunning mountain town located in British Columbia, Canada. It's the perfect destination for an unforgettable vacation filled with adventure and exploration. From skiing and snowboarding to hiking and biking, there are plenty of activities to keep you entertained all year round. During the summer months, take a gondola ride up to the peak of Blackcomb Mountain or explore one of the many pristine lakes or rivers nearby. With its breathtaking scenery and endless outdoor activities, Whistler is sure to leave a lasting impression on all who visit!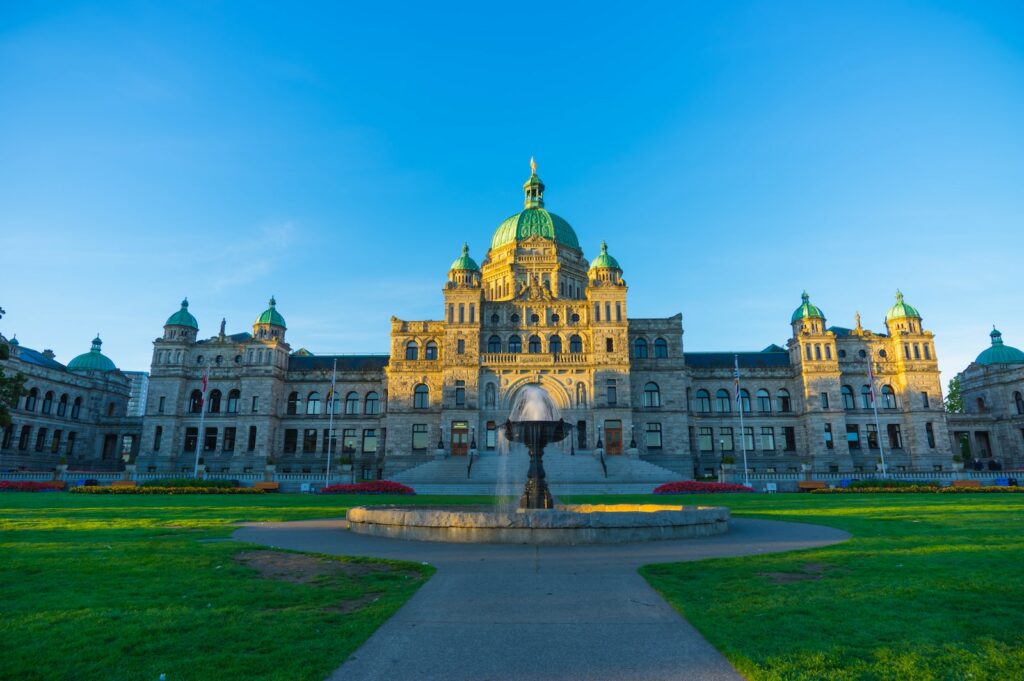 Victoria: The Perfect Blend of Outdoor Adventures and Cultural Experiences
Victoria, British Columbia is a beautiful city located on the south western tip of Vancouver Island. With its mild climate and vibrant culture, Victoria is one of the top tourist destinations in Canada.
For those looking for an outdoor adventure, there are plenty of activities to explore. Take a walk along the Inner Harbour and admire the stunning views or go stand up paddle boarding in the harbour. Kayaking tours in Tod Inlet offer some of the most scenic views in town, while nature lovers can take a trip to nearby Butchart Gardens for an unforgettable experience.
History buffs will love exploring downtown Victoria's many attractions including the Royal BC Museum, Beacon Hill Park and Abkhazia Garden. You can also get up close and personal with local culture at The Butchart Gardens or by taking afternoon tea at Gatsby Inn. And don't forget to take some time to appreciate the architecture of Victoria's iconic Parliament Buildings!
No matter what your interests are, Victoria has something for everyone! So come explore this amazing city and create memories that will last a lifetime!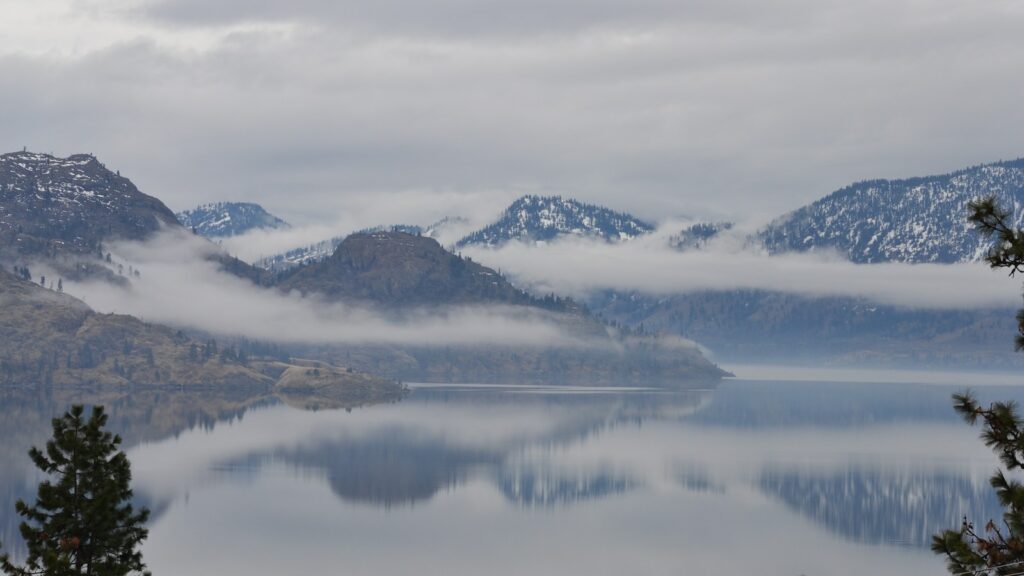 Peachland: A Gem in the Thompson Okanagan Region
Peachland is a beautiful city located in the Thompson Okanagan region of British Columbia, Canada. Situated on eleven kilometers of Okanagan Lake shoreline and surrounded by public parks, it's the perfect place to enjoy outdoor activities such as camping and hiking. The village is also home to many attractions such as the Peachland Museum, Swim Bay, and Fitzpatrick Family Vineyards. With its stunning scenery and fantastic attractions, Peachland is an ideal destination for vacationers from all over the world.
Tofino: A West Coast Wonderland for Nature Lovers
Tofino is an idyllic destination located on the west coast of Vancouver Island, British Columbia. It's a popular tourist destination for those seeking outdoor adventure, wildlife watching, and gorgeous scenery. The town of Tofino offers plenty of activities to choose from including kayaking, whale watching, surfing, fishing and more. From stunning beaches and rainforests to amazing restaurants and boutiques, there's something for everyone in Tofino! Whether you're looking for an outdoor escape or a relaxing getaway with friends and family, Tofino is the perfect place to visit.
Haida Gwaii: An Untouched, Rugged Archipelago
Haida Gwaii is an untouched, rugged archipelago of islands located off the northwest coast of British Columbia. Formerly known as the Queen Charlotte Islands, Haida Gwaii is home to a variety of unique and mysterious treasures. The largest communities on the islands include Daajing Giids, HlGaagilda (Skidegate), and Massett.
One of the best ways to experience Haida Gwaii is to take an expedition cruise, which offers views of incredible ocean vistas from atop Tow Hill, blowholes and beach coves along with opportunities to view wildlife such as whales and eagles. There are also a variety of parks, lakes and trails in Tlell that offer activities like kayaking, canoeing and fishing. In addition, visitors can explore nearby villages such as Old Massett for cultural attractions like totem pole carving or visit one of the many local galleries that showcase art from First Nations artists.
Summertime may be popular for a British Columbia expedition cruise but it's not always the best time to go – biologist Trudy Chatwin talks about her experiences exploring Haida Gwaii all year round with different weather conditions providing unique opportunities for exploration each season.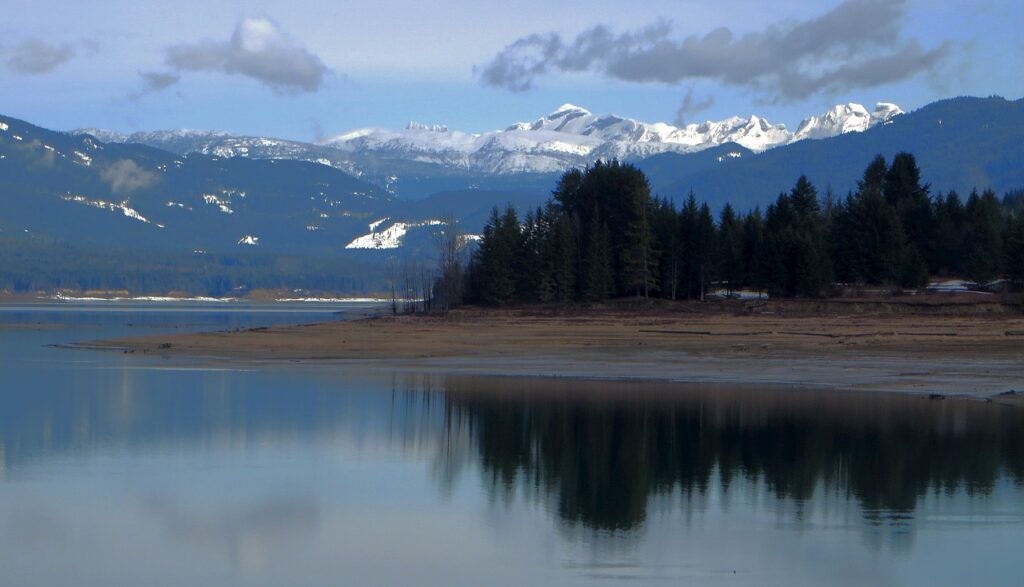 The Kootenays: A Picturesque Rocky Mountain Destination
The Kootenays is a picturesque area of British Columbia, located in the Rocky Mountains. It is home to stunning landscapes, unique heritage attractions and amazing outdoor activities. The region has something for everyone with its majestic mountains, natural hot springs, vibrant towns and quaint villages. There are numerous scenic walking trails, mountain biking trails and ski resorts to explore. Visit Ainsworth Hot Springs in Cody Caves Provincial Park to soak up the breathtaking views or take a self-guided walking tour through some of the region's most colourful heritage towns. There's also plenty of opportunities for kayaking on Kootenay Lake or skiing down Red Mountain Resort or Big White Ski Resort. Whether you're looking for an adventure or simply want to relax and take in the beauty of nature, The Kootenays has it all!
Wells Gray Provincial Park: A World-Class Destination for Nature Lovers
Wells Gray Provincial Park is a world-class destination for nature lovers and outdoor adventurers. Located in British Columbia, Canada, the park offers a variety of activities including hiking, canoeing, kayaking, fly-fishing, rafting, and more. Wells Gray is home to 39 spectacular waterfalls making it the perfect spot to enjoy the beauty of nature. The area also features numerous rivers and lakes ideal for rafting trips. Horseback guide operations are available for those looking for an exhilarating experience. Journey to the wild west of Wells Gray Provincial Park and witness awe-inspiring natural wonders! There's something here for everyone from birding and wildlife viewing to boating on the lake. This is truly one of the best places in BC – don't miss out!
Kelowna: A Vibrant Lakeside City with Diverse Attractions
Kelowna is a vibrant city in the Okanagan Valley of British Columbia. With its stunning lakeside views, outdoor recreation opportunities, and vibrant city life, Kelowna is an amazing destination for all kinds of travelers. You can enjoy a range of activities such as boating on Okanagan Lake, wine-tasting in the Okanagan Valley, exploring Myra Canyon – Kettle Valley Railway, and admiring the Sails sculpture at Kelowna's waterfront park. For history buffs, Father Pandosy Mission offers a great look into the area's past. There's also plenty of festivals to check out throughout the year including Canada Day celebrations that draw over 60,000 people to downtown Kelowna! Whether you're looking for a relaxing getaway or an action-packed adventure, Kelowna has something for everyone!
Sunshine Coast: Unwind and Explore in British Columbia's Idyllic Coastal Paradise
The Sunshine Coast is an idyllic region located northwest of Vancouver, British Columbia. This stunning area can only be accessed by plane, ferry or boat, and offers visitors a unique experience.
The stunning white sand beaches and serene lakes are perfect for swimming, kayaking and fishing. You can also explore Powell River, Pender Harbour and Secret Cove for great fishing opportunities. The towns of Sechelt and Gibsons provide plenty of art galleries and spas to unwind in. For the more adventurous traveler, Skookumchuck Narrows provides an amazing whitewater kayaking experience!
If you're looking for something a bit more strenuous, Soames Hill offers a challenging climb with breathtaking views at the top!
No matter what you choose to do on the Sunshine Coast, BC you will leave feeling relaxed and refreshed!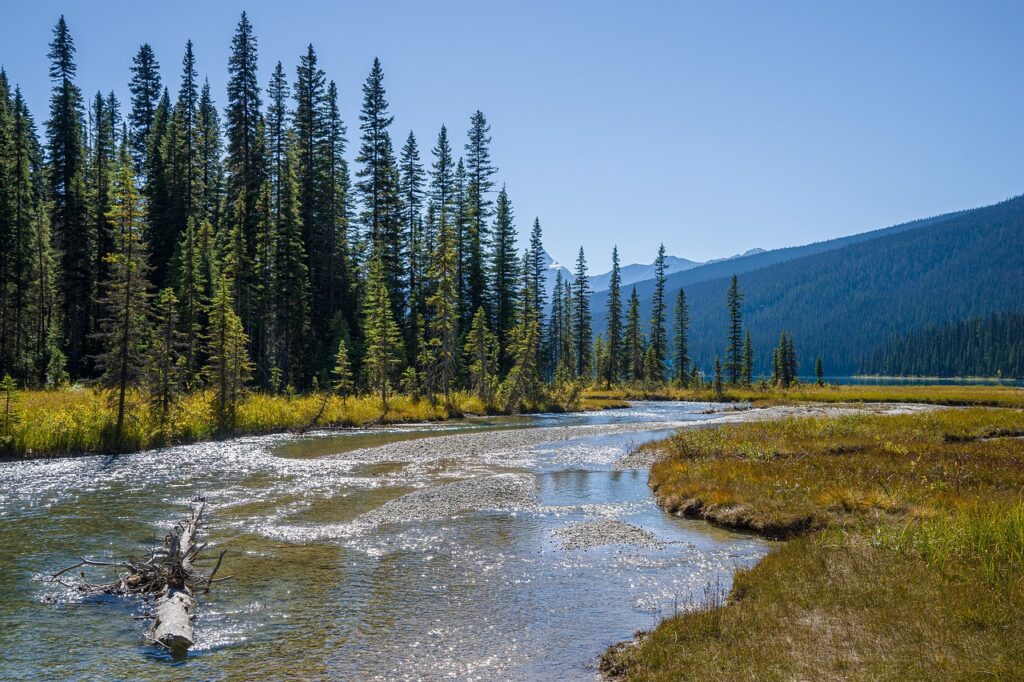 Yoho National Park: Discover the Awe-Inspiring Beauty of the Canadian Rockies
Yoho National Park is a stunning natural wonder located in the Canadian Rocky Mountains on the western slopes of the Continental Divide. From breathtaking vertical rock walls and towering peaks to remarkable waterfalls and lush forests, Yoho National Park has something for everyone. Visitors can explore a variety of hiking trails, go fishing, or take in the breathtaking views from one of the many scenic lookouts. You can also visit Lake O'Hara or take a day trip to Yoho National Park for amazing things to see and do. Natural Bridge, Takakkaw Falls, Emerald Lake, and The Burgess Shale are just some of the incredible attractions that make Yoho National Park an unforgettable experience. Whether you're looking for adventure or relaxation, Yoho National Park has something for everyone!
Okanagan Valley: Savor the Flavors and Scenery of Canada's Premier Wine Region
The Okanagan Valley is one of British Columbia's most popular destinations for a reason. Situated in south-central BC, this stunning valley is home to the largest wine country in Canada, as well as an array of outdoor activities from skiing and snowboarding to boating, fishing, and windsurfing on the 128km-long Okanagan Lake.
Take a stroll along Penticton's Sunset Strip promenade or take a dip in the vibrant turquoise waters of Kentucky Alleyne Lake. Head to Big White Ski Resort for some winter fun or explore the hiking trails for breathtaking views of glaciers and massive peaks.
Kelowna is the Okanagan Valley's main city and is home to a vibrant cultural scene with unique restaurants, breweries, shops, galleries and more. No matter what type of experience you're looking for, there are plenty of things to do in this beautiful British Columbia region.
Thompson River Valley: Dive into Adventure and Natural Beauty in this Picturesque Canadian Destination
Thompson River Valley is a beautiful destination located in British Columbia, Canada. With breathtaking views of the North and South Thompson Rivers and semi-arid conditions, this region offers an abundance of outdoor activities for visitors to enjoy. The area is known for its incredible wildlife and diverse microclimates, making it a great place to explore nature. Wild adventures await with whitewater rafting on the river and hiking up Moul Falls Trail. Winter activities include skiing and snowboarding at resorts such as Mount Washington Alpine Resort, Panorama Mountain Resort, RED Mountain Resort, Revelstoke Mountain Resort, SilverStar Mountain Resort, Sun Peaks Resort, Whistler Blackcomb and Whitewater Ski Resort. There are also many wineries in the Thompson-Okanagan region to be explored. With so much to do in the Thompson River Valley area, it's an ideal destination for those looking for a wild escape!
Gulf Islands: A Serene Archipelago Boasting Pristine Beaches and Outdoor Excursions
The Gulf Islands of British Columbia are a popular destination for travelers looking to explore a natural paradise. Situated between the BC mainland and Vancouver Island, the Gulf Islands are home to picturesque landscapes, beautiful beaches, and plenty of outdoor activities. From hikes in Dionysius Point Provincial Park on Galliano Island to kayaking in Bedwell Harbour on Poets Cove, the Gulf Islands offer something for everyone. Whether you're looking for a peaceful getaway or an action-packed adventure, the Gulf Islands have it all!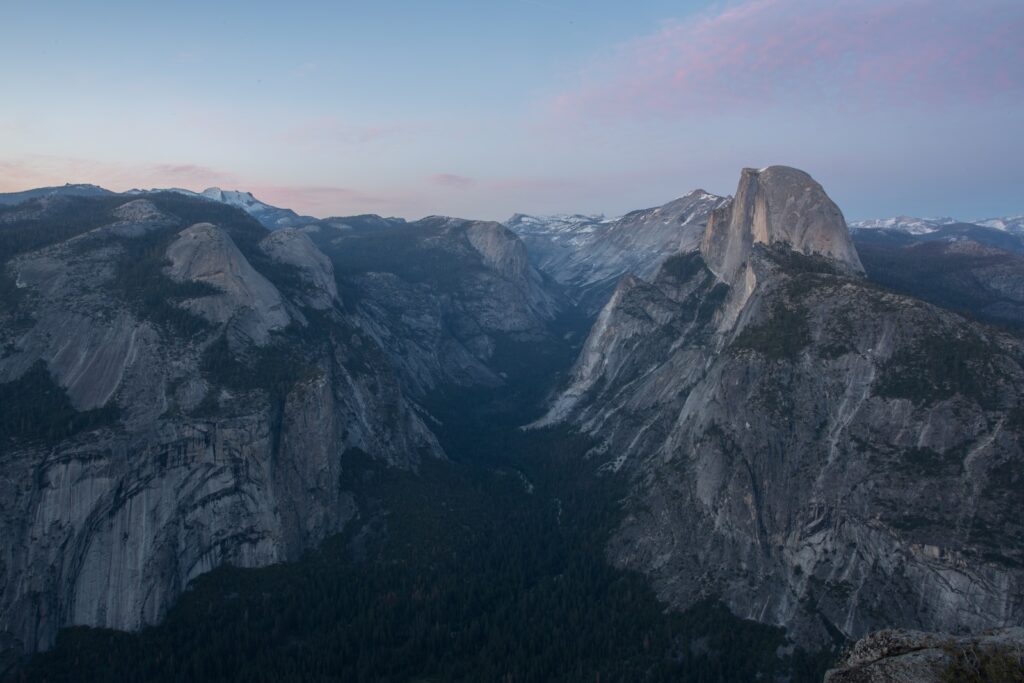 Bulkley Valley: Experience Canada's Hidden Gem with World-Class Fishing and Breathtaking Landscapes
Bulkley Valley is a stunning region in British Columbia, Canada. It is home to some of the best-in-class fishing areas, including Babine Lake and the Bulkley River. The area has hundreds of lakes and miles upon miles of rivers that offer great opportunities for fishing, hiking and other outdoor activities.
One popular hike in the region is Silver King Basin which offers views of both the Bulkley Valley and Hudson Bay Mountain. Fort Langley is located close by within the Fraser Valley, making it a great spot to visit while in the area. The main economic drivers are forestry, mining and tourism with ranching being a big industry in the past. There are plenty of activities to do such as exploring Overlander Falls or visiting Bulkley Valley Museum.
Frontier Experience offers an incredible opportunity to connect with nature by taking trips through the sweeping landscapes and rivers of Bulkley Valley. Whether you're looking for a fishing trip or just want to explore one of Canada's most beautiful regions – Bulkley Valley has something for everyone!
Conclusion
In conclusion, British Columbia is an amazing province with plenty to offer. With its stunning scenery, diverse wildlife and exciting activities, it is a perfect destination for your next adventure. Whether you're a local or a tourist, this Canadian province is sure to have something that will take your breath away. So, what are you waiting for? Start planning your trip to British Columbia today!