Are you looking for the perfect getaway? Are you ready to explore all of Canada's beauty and culture? If so, then you've come to the right place! In this blog post, we'll be counting down the top 10 places to visit in Canada. From the majestic Rocky Mountains to the rugged coastlines of Newfoundland, there is something for everyone in this amazing country. So, let's get started!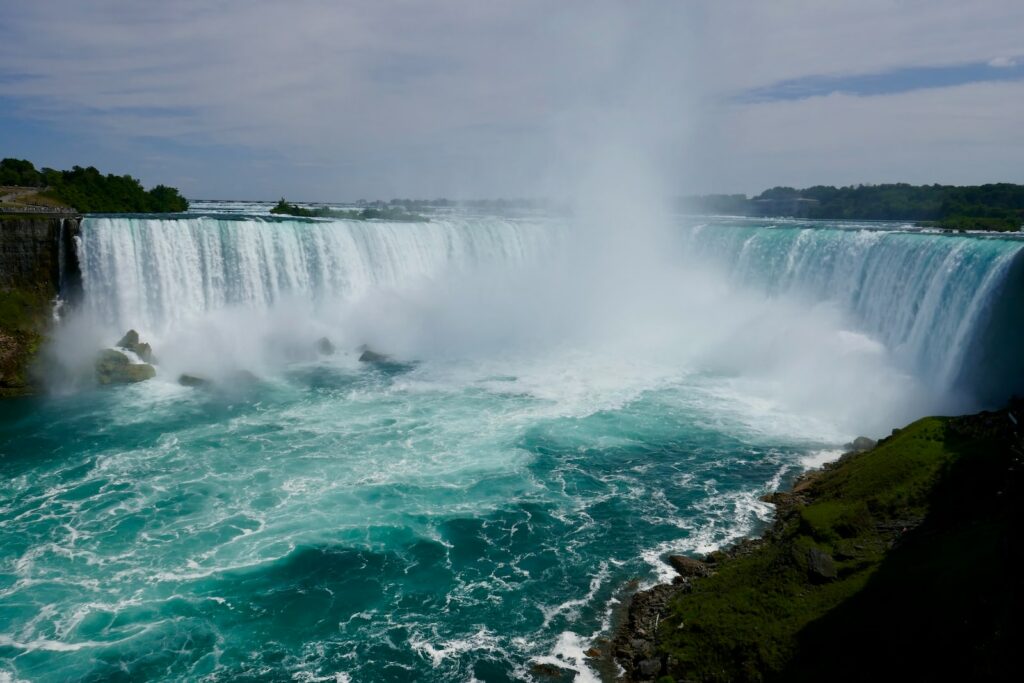 Niagara Falls
Niagara Falls is one of the world's most stunning natural wonders. Located on the Canada-US border, Niagara Falls consists of two sections – Horseshoe Falls and American Falls. From the base of the falls to the top, visitors are enthralled by its beauty and powerful force.
A visit to Niagara Falls is an experience you will never forget! There are a variety of ways to explore this majestic wonder—from boat cruises, helicopter tours, and ziplining to simply walking along the trails of Niagara Falls State Park.
The most popular activity is riding on Maid of the Mist—a boat tour that takes you within metres of Horseshoe Falls. The Hornblower Niagara Cruise also offers a unique view from below sea level!
At night, plan a trip to Journey Behind the Falls for an unforgettable experience — you can stand behind this thunderous curtain of water or take in some breathtaking views from Skylon Tower.
No matter what time you visit or how long your stay, seeing Niagara Falls will be one of your fondest memories!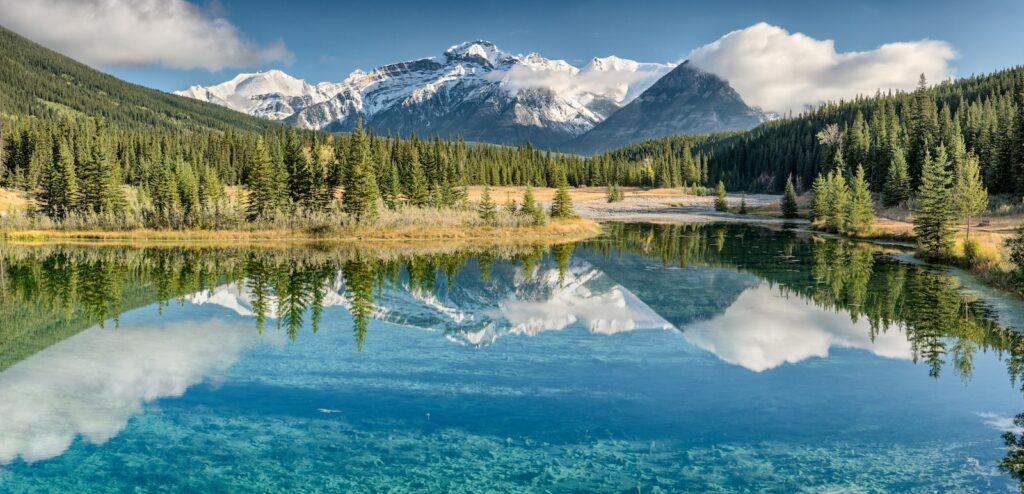 Banff National Park
Banff National Park is a world-renowned tourist destination located in Alberta, Canada. It's the oldest national park in Canada and one of the largest in North America. The park is home to an incredible variety of wildlife, from grizzly bears to elk and bighorn sheep, and it offers a wide range of outdoor activities for visitors, such as camping, hiking, rafting and skiing.
Banff National Park also has stunning natural features like glaciers, icefields, hot springs and lakes. With its unique combination of breathtaking scenery and abundant wildlife opportunities, it's no wonder that Banff National Park draws millions of visitors each year.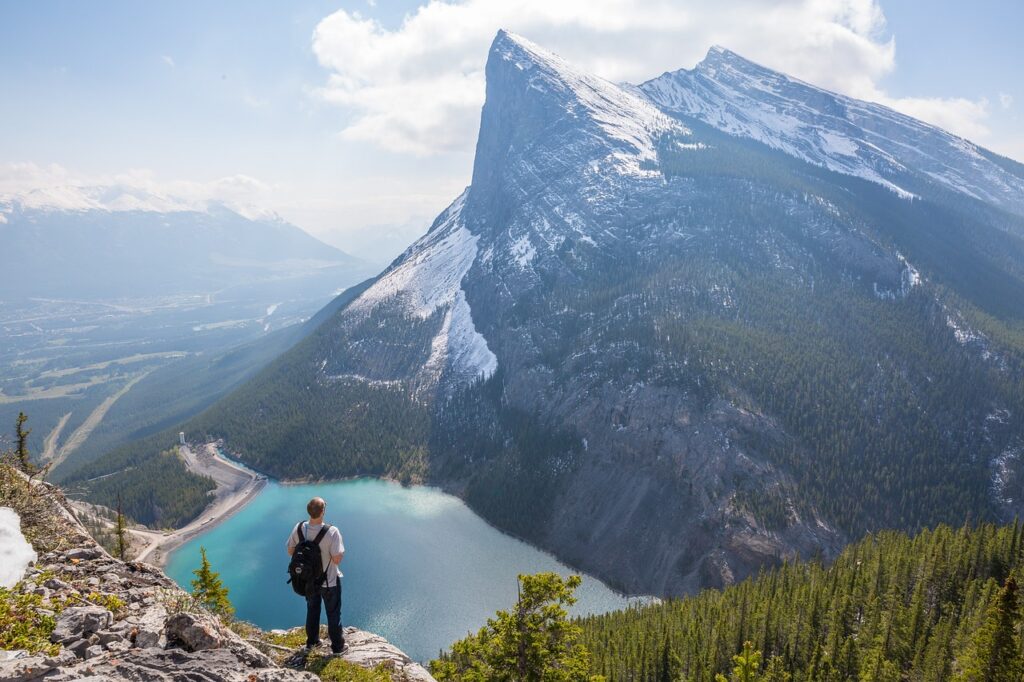 The Canadian Rockies
The Canadian Rockies are an awe-inspiring mountain range that spans British Columbia and Alberta in Canada. This UNESCO World Heritage Site is composed of five national parks, including Banff, Jasper, Yoho, Kootenay and Waterton. Every year millions of visitors flock to this beautiful region to experience its breathtaking natural beauty.
From snow-capped peaks to crystal-clear alpine lakes and dramatic canyons, the Canadian Rockies offer some of the most stunning landscapes in the world. Whether you're looking for outdoor adventure or a peaceful retreat, there's something for everyone here! Hiking trails wind through lush forests and meadows while ski resorts provide thrilling thrills on the slopes.
There's also plenty of opportunity to spot wildlife such as grizzly bears, caribou and moose in their natural environment. With so much to explore and discover, it's easy to see why the Canadian Rockies are one of the most popular destinations in Canada!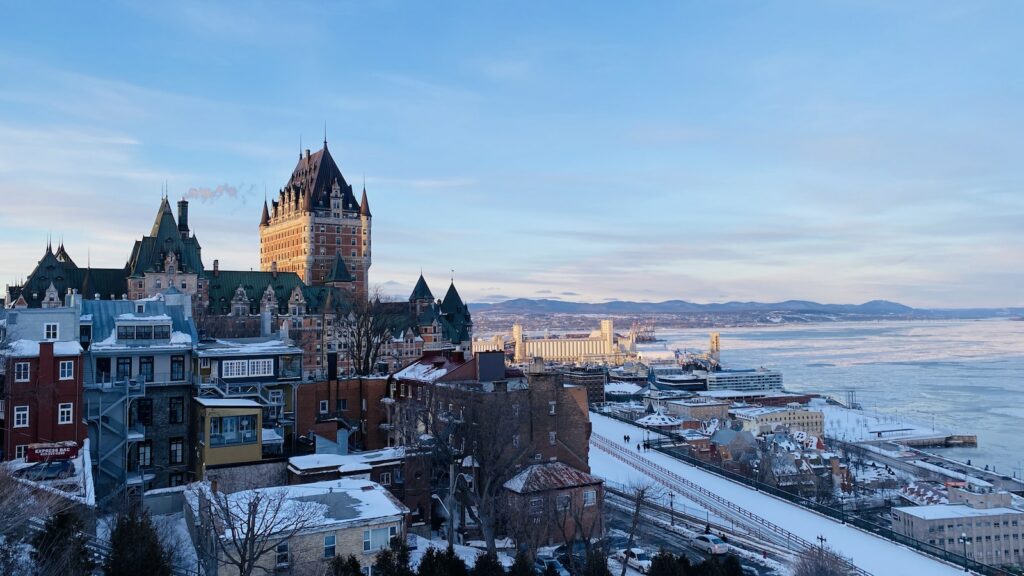 Quebec City
Quebec City is one of the oldest cities in North America and a perfect destination for anyone seeking a unique cultural experience. Here, visitors can explore cobblestone streets, admire stunning architecture, immerse themselves in French culture, and take in breathtaking natural beauty.
Stroll through Old Quebec to see its centuries-old architecture or explore The Citadel of Quebec for incredible views of the city skyline. Take a guided tour through the Fortifications of Québec for an up-close look at the city's history or spend some time at Montcalm to enjoy the area's parks and gardens.
For an unforgettable experience, visit Montmorency Falls Park, where you can view the world-famous waterfalls from multiple observation decks. No matter what your interests are, there is something for everyone in Quebec City.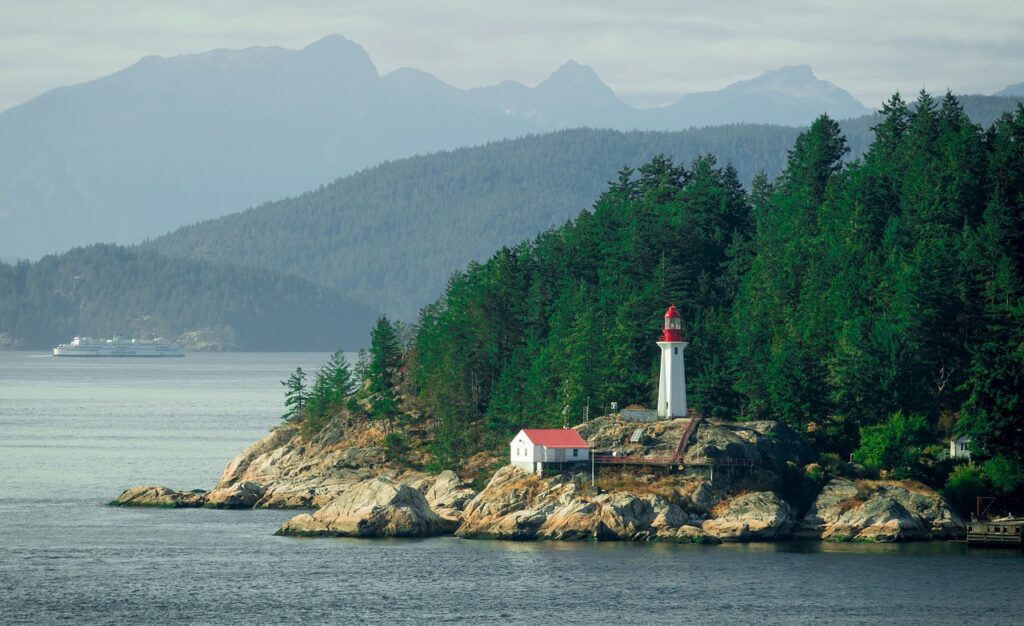 Vancouver Island
Vancouver Island is a beautiful island in the Pacific Ocean off the west coast of Canada. It is home to some of the most stunning scenery in the world, with beautiful old-growth forests, rugged mountains, and pristine beaches.
There are many exciting activities to take part in, such as whale watching, kayaking, fishing, surfing, hiking and camping. There are also numerous quaint towns and villages to explore as well as historical sites such as Craigdarroch Castle and Totem Poles in Duncan. Vancouver is a great place for outdoor enthusiasts who want to explore nature while enjoying all the comforts of home!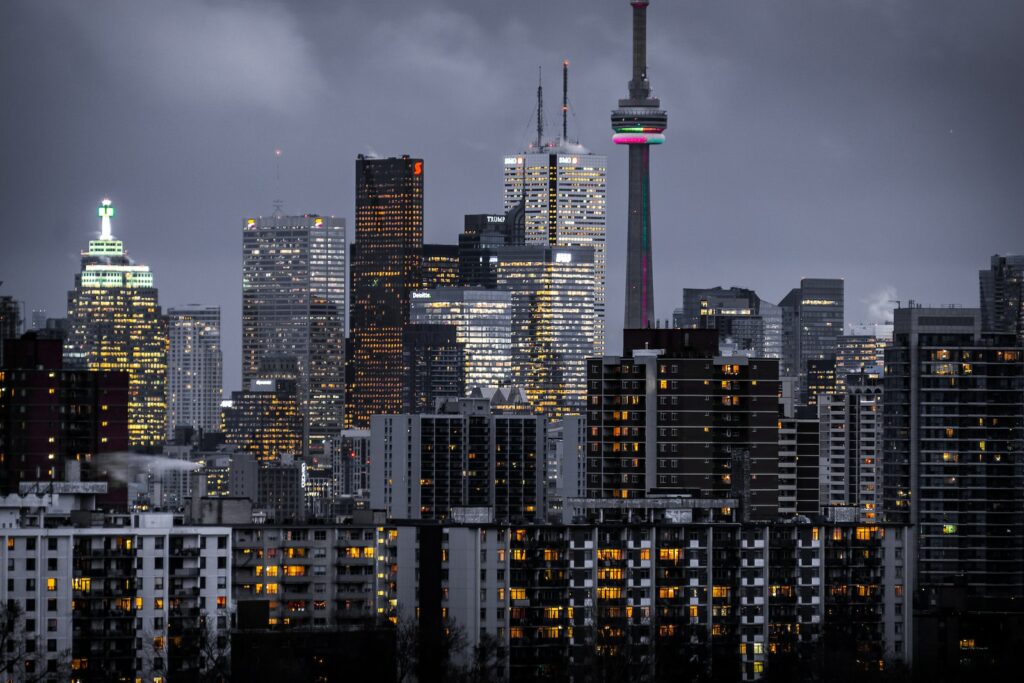 Toronto Skyline
The Toronto skyline is an iconic part of the city's identity. It is known for its iconic CN Tower, which stands 553 metres tall and dominates the skyline. There are also many other notable buildings that make up the skyline, such as the Royal Bank Plaza, Scotia Plaza, and TD Centre. The view of the skyline from Riverdale Park East is especially stunning.
The CN Tower was once the tallest free-standing structure in the world until 2007, when it was surpassed by Dubai's Burj Khalifa tower. The tower offers a variety of activities, including a restaurant at the top and EdgeWalk tours where visitors can walk around the circumference of its main pod 116 stories above ground level.
Another highlight of Toronto's skyline is Ontario Place, which has a stunning waterfront green space with views that encompass much of downtown Toronto and Lake Ontario beyond. From here, you can see landmarks such as Casa Loma, Royal Ontario Museum, Rogers Centre and more.
For those looking to experience all that Toronto has to offer, there are plenty of attractions nearby, including Ripley's Aquarium near the base of the CN Tower and Canada Suites Toronto Furnished Rentals or The Broadview Hotel for experiences that provide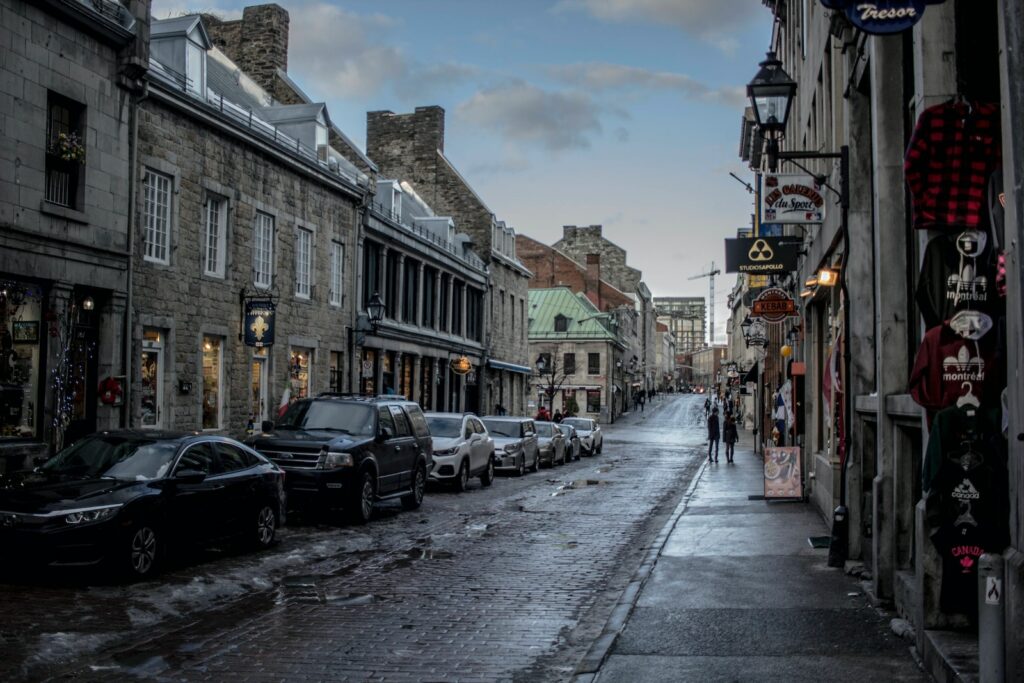 Montreal's Old Town
Old Montreal is a neighbourhood in the Canadian city of Montreal, located in the Old Port area. It is home to some of the city's oldest buildings and landmarks and remains one of the most popular tourist attractions in the area.
The district boasts an array of museums, galleries, shops, restaurants and cafes, making it an ideal place for visitors to explore. There are also plenty of historic sites to visit, such as Place Jacques Cartier, Notre Dame Basilica and Palais des Congres de Montreal.
Many come here to wander through cobbled streets lined with old-world architecture or take a horse-drawn carriage ride around town. Others come for events like the Festival International de Jazz de Montreal or the circuit Gilles Villeneuve race track. With so much to do and see, Old Montreal has something for everyone!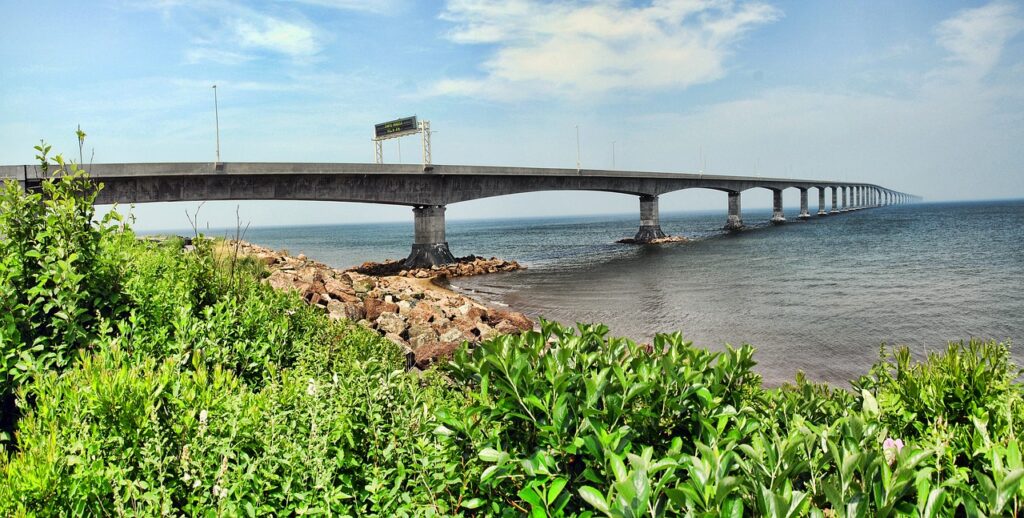 PEI and the Confederation Bridge
PEI and the Confederation Bridge are a majestic sight to behold. Situated on Prince Edward Island in Canada, the Confederation Bridge is an 8-mile-long bridge that connects PEI to mainland Canada. It's an impressive structure and one that's well worth the visit when you come to PEI.
The bridge was opened in 1997, and it's become one of PEI's most popular attractions since then. The bridge itself is a marvel of engineering, and it offers stunning views of the surrounding landscape as you cross it. The journey across takes roughly 10 minutes by car; however, there are plenty of stops along the way that make for great photo opportunities!
Once on PEI, you can explore all the island has to offer – from stunning coastal walks and picturesque fishing villages to world-class golf courses and unique culinary experiences. And don't forget about all the Anne of Green Gables sites too! There's something for everyone on this beautiful island. So why not take a trip over to PEI and experience the majestic beauty of both PEI and its famous Confederation Bridge?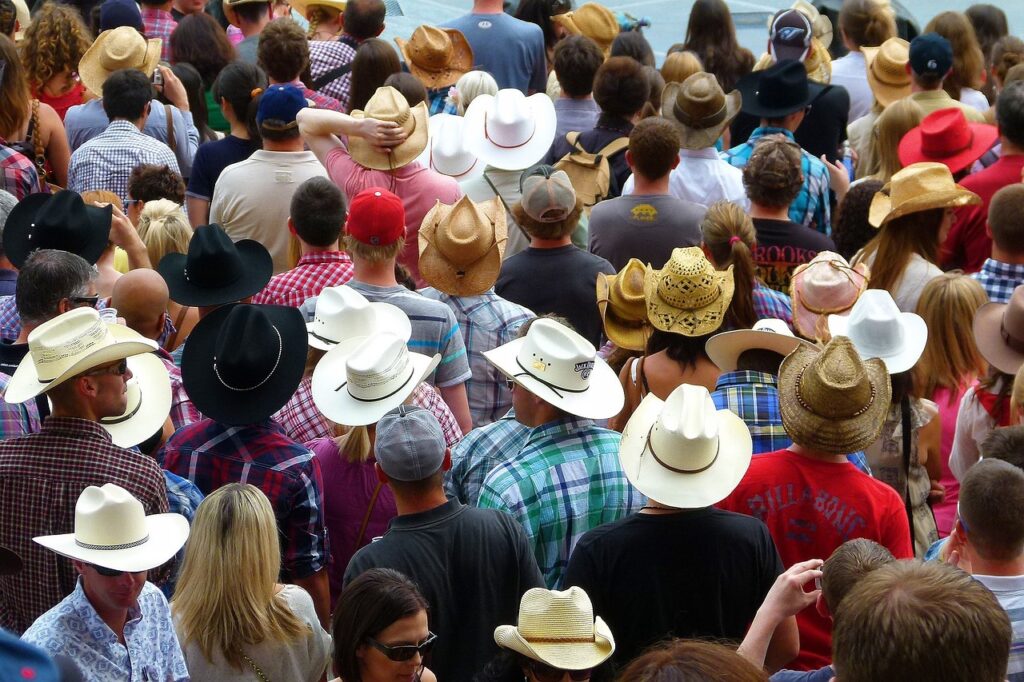 Calgary Stampede
The Calgary Stampede is an iconic annual event held in Calgary, Alberta, Canada. It's a world-famous rodeo that draws thousands of people each year to experience the best of Western living and culture. From the exhilarating chuckwagon races to the traditional Stampede Parade, it's a celebration of western heritage and spirit.
The event features competitions such as bull riding, bronc & steer riding, barrel racing, tie-down roping, wild horse racing and much more. There are also plenty of activities for kids, like carnival rides, mini-donuts and petting zoos.
Whether you're looking for some old-fashioned family fun or an adrenaline rush from watching professional cowboys compete in thrilling events, there's something for everyone at the Calgary Stampede!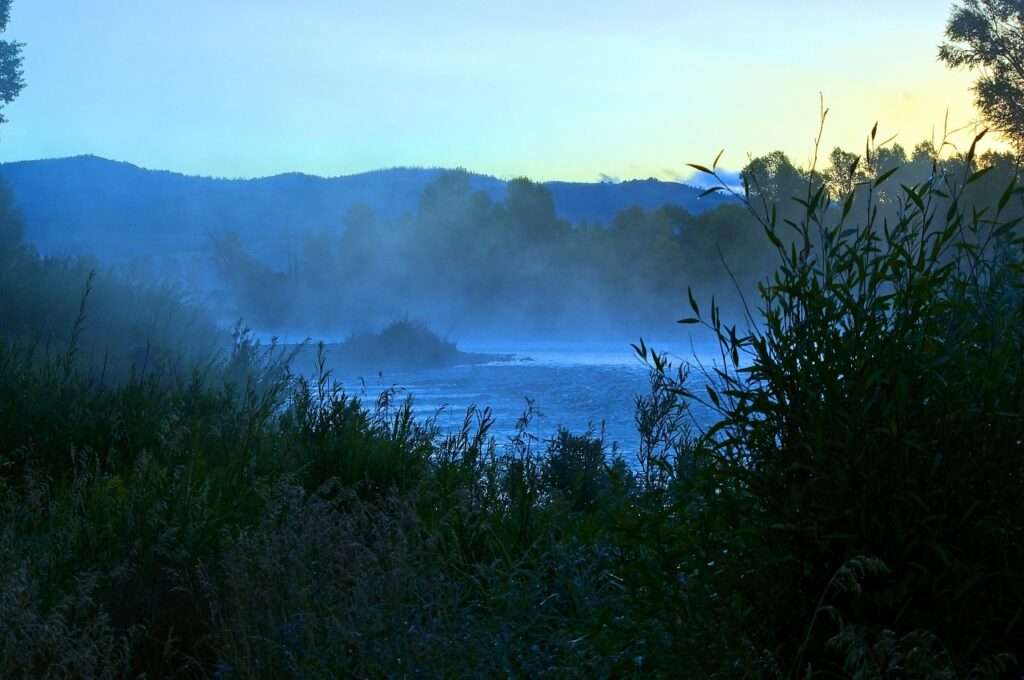 Gros Morne National Park
Gros Morne National Park is a stunningly beautiful park located on the west coast of Canada's easternmost province, Newfoundland. It is an outdoor adventurer's paradise, boasting a wide variety of activities for visitors to enjoy.
From hiking and camping in the pristine wilderness to kayaking, canoeing, and boating on the spectacular fjords, Gros Morne offers something for everyone. The park also features a variety of wildlife viewing opportunities, including whales, moose, caribou, and bald eagles.
Visitors can experience the unique culture and history of the area with visits to nearby fishing villages as well as unique museums and galleries. With its stunning natural beauty and abundance of things to do, Gros Morne National Park is truly an unforgettable destination that should not be missed!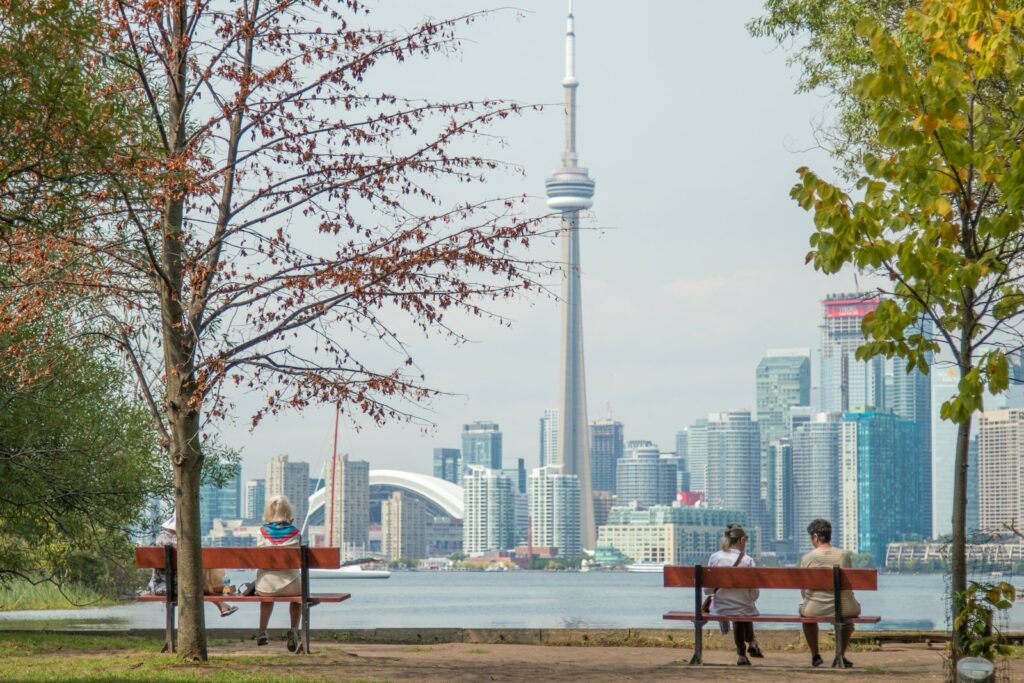 CN Tower in Toronto
The CN Tower is a must-see for any visitor to Toronto. Standing at an impressive 553.33 meters tall, it towers over the city skyline and is one of the most recognizable landmarks in Canada. Built-in 1976, the CN Tower is not only a symbol of Canadian pride but also a popular tourist attraction with plenty to offer. Visitors can take in breathtaking views from the observation deck and enjoy interactive exhibits, thrilling rides, and fine dining experiences.
There's something for everyone at the CN Tower – from daredevils to culture lovers! With its incredible architecture and stunning views of Toronto and beyond, this iconic tower is definitely worth a visit.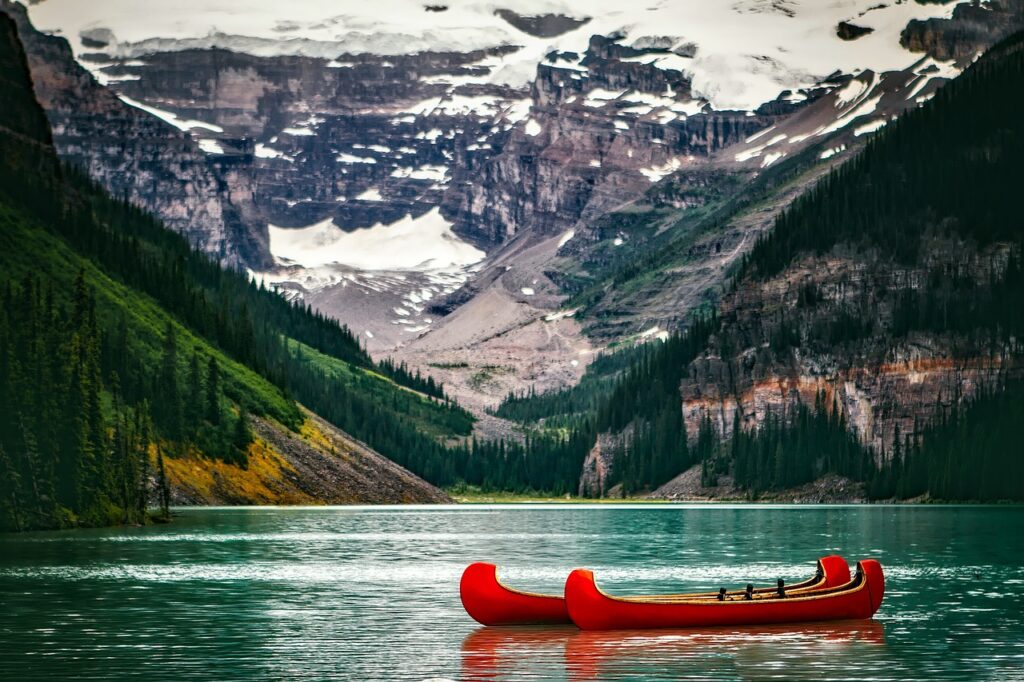 Lake Louise
Lake Louise, Canada, is a stunningly beautiful place that should be on everyone's bucket list. Located in Alberta's Banff National Park, it is surrounded by towering snow-capped mountains and lush evergreen trees. From the iconic emerald green waters of Lake Louise to the vibrant wildflowers that bloom in summer, this area offers something for everyone.
The area around Lake Louise is perfect for outdoor activities such as hiking and kayaking. There are also plenty of nearby attractions, including the Lake Louise Gondola, which offers breathtaking views from above, and the Moraine Lake Trail, where you can enjoy an easy 3-kilometre hike with some of Canada's best views. In the winter months, people can enjoy cross-country skiing or snowshoeing across the lake or take part in ice skating on its frozen surface.
For those who prefer to stay indoors, there are plenty of restaurants and shops located nearby and various accommodations ranging from hostels to luxury resorts. Whether you're looking to relax in nature or explore all this spectacular region offers, Lake Louise is sure to be one of your favourite places in Canada!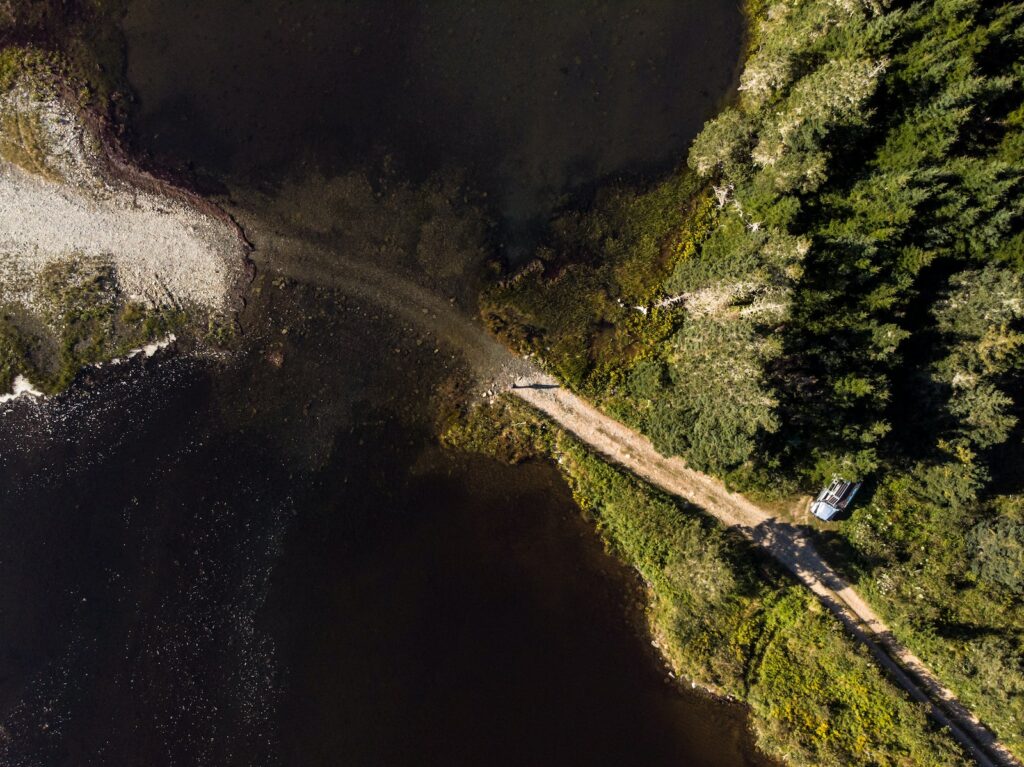 Cabot Trail, Nova Scotia
The Cabot Trail in Nova Scotia is a spectacular 298 km scenic highway that wraps around Cape Breton Island. It offers breathtaking views of the Atlantic coast, lush forests, vibrant bays and beaches, and plenty of opportunities for outdoor activities. The route is full of hidden gems such as the Clucking Hen Cafe, Uisge Bàn Falls, Peggy's Cove and the Bell Museum Tour in Baddeck Harbour.
For those looking to explore further afield, there are plenty of hikes on the coast and within Cape Breton Highlands National Park. With its dramatic coastlines, whale-watching opportunities and ski hill with a gondola at Cape Smokey, it's no wonder why the Cabot Trail is considered one of the best road trips in Canada. Bus tours are available from C$151.49 per adult to help you make the most out of your journey along this beautiful stretch of road.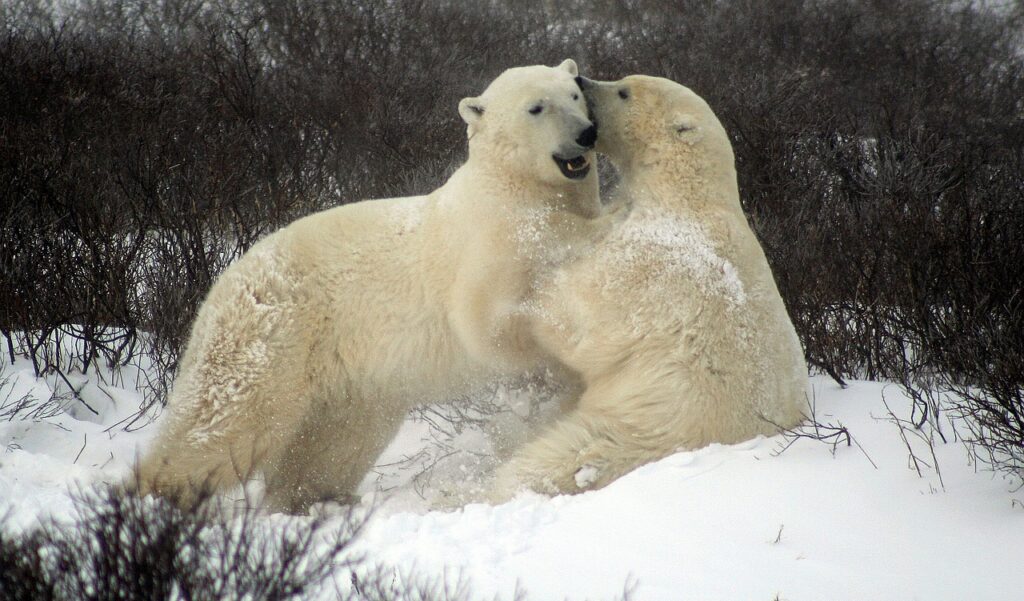 Churchill: Polar Bear Capital of the World
Churchill, Manitoba, is a small town located in northern Canada and is also known as the Polar Bear Capital of the World. Every year from July to November, around a thousand polar bears migrate to Churchill in order to feed on the area's abundance of seals.
The town offers amazing opportunities for visitors to witness these majestic animals up close in their natural habitat. Tourists come from all over the world to experience this incredible spectacle. They can explore the tundra on foot, take a boat tour around nearby islands, or even take a flightseeing tour over Hudson Bay.
In addition to being home to one of the highest concentrations of polar bears in the world, Churchill is also home to beluga whales and provides one of the best places in Canada for viewing the Northern Lights. It's no wonder why it has become such a popular destination for wildlife enthusiasts!
Conclusion
Canada is an amazing country to explore and offers a variety of activities, sights and experiences. From the stunning Niagara Falls to the majestic Rocky Mountains, there's something for everyone. Whether you're looking for adventure or relaxation, Canada has it all. From cosmopolitan cities like Toronto and Montreal to quaint fishing villages along the coast, Canada has something for everyone.
Discover Indigenous culture across Canada; explore unique First Nations art in British Columbia; visit Gros Morne National Park for amazing views of mountain peaks and fjords; take in the beauty of Victoria & Vancouver Island; go whale watching at Prince Edward Island; enjoy outdoor adventures in Whitehorse and Whistler; relax and be pampered at Mont-Tremblant – these are just some of the top places to visit when exploring Canada!